What is it?
Green Screen by Do Ink is an iPad app which gives you the ability to create "green screen" videos and photos. By using layers, add backgrounds and additional graphics to a pre-existing photo or video.
Why use it?
Do Ink lends itself to activities for students both collaborating and individual projects, captures student creativity and voice, and gives students a chance to demonstrate their knowledge. Students grades 2 and up will quickly learn how to utilize the three layers of the Do Ink dashboard to add their own custom backgrounds, video, and additional graphics.
For younger learners, i.e. under age of 5, Do Ink is a great tool for teachers to create innovative videos with students in various backgrounds, prop utilization, etc.
How do I use it?
Written Directions
1. Download Green Screen by Do Ink from Self Service
2. Using the iPad camera tool, video record your "subject" in front of a green screen background.
3. Open Do Ink, and select "Create a New Project."
4. Add your background to the bottom layer. Tap "+", then "Image", then locate your image. and tap "Use".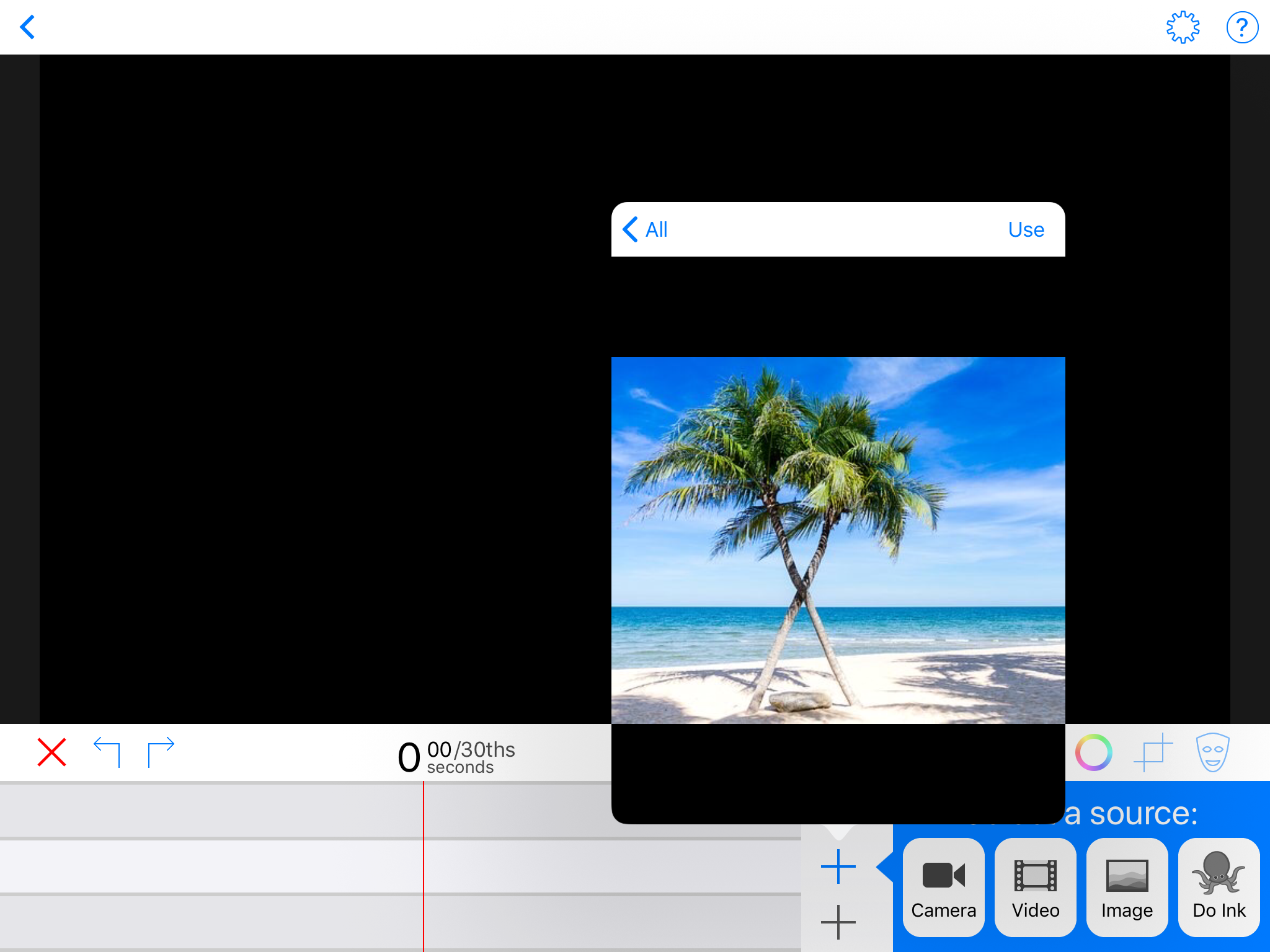 5. In middle layer, tap the "+" and select your previously filmed green-background video.
6. On top layer, tap the "+" to add additional images you wish to add to your video. Note the elapsed time will help you place images for specific beginning and ending durations.
7. Tap "Save" to preview your video.
8. Export your video to your Camera Roll.
Video Directions
1. Add a video to a project.
2. Add a background.

3. Add a layer.
4. Save and share your video.
Additional Resources: